The most crucial step in Water Damage Mitigation is to prevent the destruction of the property and contents. Water can result in numerous losses such as mold and bacteria growth, rotting of wood, rusting of steel, swelling of composite woods, and delamination of materials. The following steps can help you minimize water damage and prevent unnecessary expenses. But how can you do it? Read on to find out how. After all, it's your home, and it's worth protecting.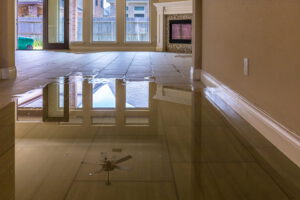 First, assess the damage. Water mitigation involves identifying the source of water damage and making repairs. Depending on the type of water damage, you can prevent further damage by taking action immediately. You may notice the damage right away, or it might have happened slowly over time. Leaky roofing and plumbing systems can cause a buildup of water and mold in a property. You'll need to clean the flooded areas and set up security precautions.
Contacting a water damage company is the best way to protect your property. Make sure you communicate your expectations with the company you hire. It is important to keep all the parts that are damaged as evidence. In addition to that, keep all of the materials for inspection by the insurance company. You should also turn off electrical circuit breakers in any wet areas and unplug small electrical devices that may have been exposed to water. Small furniture items should be secured to minimize stains and damage. Aluminum foil should be placed under wood furniture legs to prevent water damage.
If the water damage is small, you can do the restoration yourself. However, if the water damage is widespread and the floor is flooded, you may need the assistance of a professional water mitigation company. These companies are trained to deal with flood damage in homes and businesses and can even help you find the best mitigation options for your specific needs. If you can't repair the damage yourself, contact a water mitigation company to make sure your property is safe and that the property is repaired efficiently.
If your home has flooded, don't leave valuables in the home. The water will cause further damage and require more time to dry. Furthermore, floodwater contains high levels of contaminants. If you don't disinfect and clean flooded materials properly, you risk causing more damage and exposing yourself to health risks. So, call a water mitigation company immediately. So what are you waiting for? Let a professional water mitigation company give you a free estimate for the cleanup process.
After the water mitigation process is complete, restoration can begin. A restoration specialist will use powerful equipment to eliminate any remaining moisture. These tools can include industrial dehumidifiers, sub-floor drying systems, and high-speed fans. These tools are specially designed to remove moisture from a structure and maintain a normal humidity level so that building materials don't get damaged. If the water mitigation process is successful, your structure will be restored to its original condition.
If water has penetrated drywall, it can threaten structural integrity. In addition, standing water is a breeding ground for mold. This is a dangerous situation because it can lead to infections and allergic reactions. Also, water damage is a liability issue. You don't want to have to deal with these issues alone. That's why water damage mitigation is so important. But there's more to water damage mitigation than just cleaning up the water and restoring the structure of the home.
After a water mitigation company has wiped away the water, the next step is drying out the home. The process must be done thoroughly to avoid dangerous ramifications later. If the moisture remains, the mitigation company may also decide to disinfect the area. While rainwater is considered clean, water that has been contaminated by a natural disaster or busted pipe is considered dirty. As a result, it is important to get the water removed from your home as soon as possible.