Flooring Fairfield NJ is a major decision when remodeling a home. From hardwoods to carpet, tile to vinyl, there are a lot of options to consider.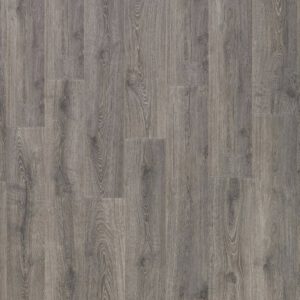 Hardwood floors are timeless and add value to a home. They are available in a variety of styles and colors, from light hues that highlight the grain to dark mahogany.
Hardwood floors add a beautiful and warm feeling to a home. They can also add value, and they're easy to clean. But it's important to consider your lifestyle before choosing wood flooring. If you have children, pets, or a lot of traffic in one room, you'll want to select durable hardwood.
The durability of a wood floor is determined by how well it resists scratches and other damage. For example, if you plan to install your hardwood in a high-traffic area, you should consider adding furniture pads to the bottom of your chairs and sofas to prevent scratching. It's also important to vacuum frequently to remove dirt and other debris that can cause scratching. You can also use a damp mop daily or weekly to reduce the amount of dust that accumulates on your floors.
Many people choose hickory, oak, and maple hardwoods for their durability, but there are many other species available as well. Cherry, for instance, has seen a recent resurgence in popularity as people seek out the classic look of dark wood floors. It's an excellent choice for large rooms because it creates a rich texture and works to infuse the space with character.
Solid hardwood can be purchased unfinished or prefinished. Unfinished means you will have to stain the floor yourself after installation, while prefinished hardwood has been stained and sealed at the factory. It is a much faster process and eliminates the need for site sanding, which can be noisy and messy. Prefinished floors also tend to have a higher level of finish, which increases their durability and resistance to moisture.
When choosing your color, consider how the wood will complement the existing cabinetry and furniture in your room. The brightness of a stain is another important factor, and you can also opt for a penetrating finish that soaks into the wood instead of just sitting on top of it. Penetrating finishes are a bit more expensive, but they're extremely durable and resistant to impact damage, scratches, water stains, and sun fade.
Some manufacturers offer "hand scraped" hardwood, which is a popular style that looks like old-world flooring. This type of flooring can be either solid or engineered, and it's usually installed in wide planks to add a rustic feel. It's important to note that hand-scraped flooring cannot be refinished because the detail will be removed during the sanding process.
Laminate
Laminate is a great option if you want to give your home the look of real wood without breaking the bank. It is also durable and can withstand a lot of traffic. However, there are some important things to consider before you make your purchase. First, you will need to know the amount of traffic your home receives. This can be determined by measuring your rooms and calculating the square footage. Once you have this information, you can order the proper amount of flooring for your home.
Each laminate plank is made up of several layers. The bottom layer is an airy, closed-cell plastic foam sheet called underlayment or padding. This pad is laid over the subfloor before the laminate boards are installed. This helps to level the surface of the floor and provide a soft cushion for walking. Next comes the decorative paper layer. This is a high-quality printed design that gives the laminate plank its distinctive appearance. This can be a highly detailed photograph of wood, stone, or tile, or something more creative like leaves or grass, artwork, or paint splatters.
The core board is made of high-density fiberboard, which contains more than 80% wood and provides exceptional structural strength and resistance. It is then pressed under heat and pressure to form a composite material. The core is then covered with a clear protective wear layer to help shield the delicate lower layers from moisture, UV rays, and scratching.
Lastly, the core is covered with a decorative top sheet that can match the style of your room. The top layer can include a photographic image or a pattern of wood grains or stones, and some offer the ability to etch into the surface for added depth and character. Most top sheets are melamine-coated, which makes them resistant to scratches and stains as well as water damage. Some top sheets are even waterproof, making them suitable for kitchens and bathrooms.
Vinyl
Vinyl floors are a budget-friendly option with a good lifespan of up to 25 years. They are also more resistant to damage caused by impact, pressure, dents, and scratches than many other flooring options. They are particularly well suited for areas of the home that are prone to moisture (bathrooms, kitchens, laundry rooms, and basements).
Sheet vinyl has a digital graphics film layer that can create just about any look imaginable and is covered with a tough wear layer. It can be installed by either a full glue-down application or using a modified tongue and groove system where the individual planks and tiles "float" over the underlayment.
Luxury vinyl flooring is similar to sheet vinyl but is often made of limestone-based mineral material mixed with PVC composites without a felt or fiber layer. It is typically much thicker than traditional vinyl and can be used in a wider range of applications. It is easier to install than traditional vinyl and is available in a wide variety of styles, including those that mimic the look of wood or stone.
Both vinyl and luxury vinyl are durable, easy to clean, and offer a wide range of design choices. They are not considered environmentally friendly, however, because they both emit volatile organic compounds for a short time after installation. These gases are harmful to your health and can cause headaches, dizziness, and respiratory problems if inhaled for long periods of time.
If you are considering vinyl flooring for your home, consider the following tips to extend its life and keep it looking great: Wipe up any water spills as soon as they happen, and use a damp cloth to remove dust, dirt, and debris from your vinyl floors on a regular basis. You can further protect your vinyl floors by putting felt pads on the bottom of your furniture to avoid damaging it and by installing a barrier or rug in areas where water spills are most likely to occur. In addition, you should try to open windows and doors as frequently as possible to reduce the amount of VOC in your home.
Tile
Tile is a durable and timeless option for floors. It comes in a variety of styles, from classic ceramic to sleek porcelain to the trendy wood look. It's also a great choice for walls, as it can create a focal point in a room. The wide array of tiles means that you can match the look to your style, whether it's rustic travertine in a mudroom or sophisticated subway tile in a bathroom. Tiles are typically glazed or unglazed and may be crafted in a range of thicknesses. The thicker a tile is, the better it will stand up to heavy foot traffic.
Tiles are not only incredibly versatile, but they are also relatively affordable for many homes. For example, ceramic tiles can be purchased for as little as PS30 per square meter. In contrast, solid wood or stone floor options will cost significantly more than a similar-sized area of ceramic tiles.
However, it is important to understand that floor tile can add significant weight to a home, particularly when grout and cement are used. This can have an impact on the building's structural integrity. It's also worth checking that your floor joists are up to the job of supporting your tile flooring if you are thinking of installing it in an addition or renovating an existing home.
When you're ready to get started, make sure that the subfloor on which you plan to lay your tile is free of moisture and sand and is smooth and level. Then, mix up a batch of tile adhesive according to the water-to-powder ratios advised on the packaging. Apply a thin layer of the adhesive to the floor, using a notched trowel (some tile trowels have 2-in-1 notches) to gauge grooves and achieve a level bed of adhesive.
Work systematically, starting at one corner of the room and working out towards the door. This will prevent having to walk on the newly laid tiles before the adhesive has a chance to set. Also, make sure that you measure your space accurately and allow for 10% wastage and breakages.